How does white label SEO link building work?
The proven SEO.co link building process.
---
We identify exceptional content on your client's website, such as infographics, eBooks, reports, or in-depth blog posts.
We identify and contact publishers that align with your client's campaign goals and industry niche(s).
We develop industry-related story ideas to pitch to each publisher.
Our expert editorial team produces the perfect story for each publisher, referencing or citing your client's content in a way that supports and adds value to the story.
We pitch these stories to blogs, news sites and other media publishers.
When the stories are published, we notify you so you can see them live on each publication.
SEO agency pricing discounts:
Long-standing agency partners receive a pricing discounts from our standard rates. Contact us for more info!
---
Features for White Label Link Building
A strict focus on link quality.
---
Links are in-content (not the author byline).
Quality is our focus. No blog networks, link wheels, or other schemes. We only work with real, quality publications.
Every link is in its own unique, brand-new, professionally-written, topically-relevant article written specifically for that link.
Relevance matching for topical relevance with your website.
---
SEO Reseller Reporting
Real-time campaign tracking.
---
Real-time campaign progress tracking in a shared spreadsheet
Weekly email updates
Completed campaign real-time updates
---
Let's Work Together!
---
[]
keyboard_arrow_leftPrevious
Nextkeyboard_arrow_right
Premium link building services
for SEO agencies
Link building for your clients is time-consuming, but it needs to be done. We're a link building agency, specializing in white label link building services for SEO agencies looking to outsource link building services for their clients.
---
With our VIP agency partners, our highest priority is timeliness and quality. Our goal is to build links and brand mentions for your clients that they (and you) will be totally thrilled with. We've successfully built links and brand mentions for our clients from awesome sites like Mashable, BusinessInsider, Technorati, and over 700 other publishers. We're able to do this because we have a team dedicated to building new relationships with publishers and editors across the Internet's top publishers, unlike other link building agencies.
---
All of our content is crafted in-house by our expert writers and editors just for your link order, and is edited in-house before publication so you can rest assured that the content will be well-written, and your clients will be happy. This is white hat link building for agencies at its finest, and we're the link building company you've been looking for.
---
We have staff dedicated to brainstorming amazing content ideas for every article we write that tie in relevant news, hot trends, and other link-worthy and share-worthy content ideas. This means your clients get better links from better content published on better publishers.
---
If you want to try us out, simply contact us to get started, and send over an Excel spreadsheet (or even just a simple email) with your order details:
---
[]
keyboard_arrow_leftPrevious
Nextkeyboard_arrow_right
Outsourced Link Building for Agency Partners
White Label Link Building for Resellers
---

---
Grow your SEO agency business by partnering with one of the industry's most trusted and premium link building service providers. We build links your clients will absolutely love. You get a discount or referral fees based on the type of partnership and we simply send you your monthly link reports. It's that simple.
---
Grow your agency faster and with the ability to scale with enterprise orders by partnering with our expert team of digital content strategists. We work with other agencies, PR firms, IT consulting businesses, events companies, HR firms, hosting companies and affiliate networks to provide content and links that deliver!
---
We have several types of white label partnership opportunities. Get in touch with a member of our team today to discuss how we can grow our businesses together.
---
A focus on quality publications. No garbage links or content.
U.S.-based writing team with broad and deep expertise.
Hundreds of existing industry partners.
Scalable link building and SEO solutions for any enterprise budget.
Agency Partners
White Label Resell Our SEO Solutions
---
High discounts for qualified SEO agencies.
Make recurring income with little effort.
Trusted publisher placements. Your clients are in good hands.
Remember, your clients get to choose the publishers.
We provide the weekly article and backlink reports, simply forward them to your clients!
Referral Partners
Affiliate Commissions for Direct Referrals
---
No effort required. Simply make introductions & get paid.
Commissions of up to 10% on direct referrals made.
Perfect for business consultants not in the "agency" world.
Trust your clients' business to us.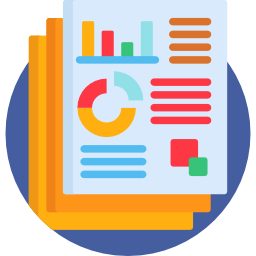 Benefits of White Label SEO
Marketing and advertising agencies often like the idea of search engine optimization (SEO) as a means of generating traffic for their clients. It takes advantage of search engines, which process more than 3.5 billion searches per day, it has the potential to earn your clients thousands of monthly visitors for a ridiculously low cost, and let's be honest, it sounds pretty cool on the surface as well.
The problem is SEO is complicated. While the basics of the strategy can be learned in the span of an afternoon, the nuances and complexities of the strategy can take an entire career to master. On top of that, there are multiple fields of specialty within SEO, including content writing and link profile analysis, which are often better left in the hands of specialists. So if you want to offer these services within your own company, you'll either need to make an impractically large investment of time, or you'll need to hire a team of full-time specialists to work for your clients—which gets expensive fast.
The alternative is to make use of white label SEO services. The idea here is to leverage the power of an existing SEO agency, which already has the resources and expertise you need to help your clients become successful. The "white label" component means they provide these services in the background, neutrally, giving you sales collateral, core content, and analytical reports that you can label to reflect the branding of your own agency.
Essentially, it's the best of both worlds; you get to harness the power of an authoritative SEO agency while still getting to capitalize on and enhance your current branding.
Why Use White Label SEO?
Why should your agency use white label SEO?
First, you should understand just how powerful SEO is as a strategy. SEO necessitates a wide variety of approaches, including optimizing a site, providing it with blog content, and building links pointing back to the domain (and the pages therein). Each of these strategies has peripheral benefits, including attracting referral traffic and increasing brand visibility, in addition to helping the site rank higher in search engines and attracting traffic organically.
SEO has the benefit of practically unlimited growth, since there's no limit to the territory you can conquer online, and the benefit of permanence (i.e., the content you create for SEO will remain up indefinitely, providing you with traffic and visibility in dividends). And because you won't be paying for media exposure like you would in an advertising campaign, SEO tends to be relatively low in cost.
Once you've committed to using SEO as a way to improve your clients' results, you can capitalize on the benefits of white label services:
Save time, money, and stress. When you learn that a monthly retainer with a white label SEO agency ranges from hundreds to thousands of dollars per month, you might believe the costs are too high. However, compare those costs with the costs of hiring multiple people on your full-time staff; in most cases, you'll save money by working with an agency. You'll also reduce the amount of time you have to spend managing your clients, since you won't be as directly responsible for the results of the campaign and you'll have someone to turn to if and when something goes wrong. If you choose the right partner, you simply won't have to worry about your SEO campaign; your white label SEO provider will take care of everything on your behalf.
Provide more expertise. Even if you do hire an SEO expert (or several) in house, you probably won't have access to the sheer level of expertise that a white label SEO agency can provide. White label SEO agencies have access to many different types of specialists, and many individual specialists within each of those teams. Collectively, they'll be able to come up with more ingenious ideas for campaign development, work more efficiently, and come up with better solutions when facing campaign challenges compared to even a robust in-house team.
Offer more room for growth. Hosting an in-house team of a few full-time members may suit you fine with a handful of clients who aren't interested in competing nationally; however, when those clients scale up to challenge top-ranked national competitors or when you onboard more clients, you'll naturally struggle to keep up. With a white label SEO agency, you'll have access to more resources and room for more growth. When your clients want to double the amount of content they produce, or go after a hyper-competitive keyword phrase, you can do it.
Retain the authority and influence of your brand. Even with all these extra perks, you'll still get to retain—or even improve—the perception of your brand's authority. All the high-quality content you get from the white label SEO agency will look like it came from your team. When your clients skyrocket in rankings, you'll get the credit. When you help your initial client base triple their inbound traffic, your brand will be able to attract even bigger, more lucrative clients.
What Does White Label SEO Include?
What do you get when you sign up for a white label SEO service?
These items may vary, depending on the SEO agency you're working with, but in general, you'll get access to these peripheral benefits:
Sales and support. Most white label SEO agencies will lend their sales expertise to help you land or convince clients. They may help you draw up a strategy to offer your top clients, or may attend a sales call with you to land that promising new prospect. Throughout the campaign, your account manager will also provide support to you throughout the process, helping you manage your client relationships, discussing the health of your current campaigns, and offering suggestions for future development.
Brandable marketing materials. The "white label" component enters with the possibility of brandable marketing materials. With a white label SEO agency, you'll get case studies, whitepapers, and guides on SEO that you can brand using your own company identity. With these, you can make better sales pitches, convince your existing clientele that SEO is the way to go, and improve your brand's reputation all at once.
Reporting and analysis. Your SEO agency will also likely provide you with some kind of ongoing reporting, typically on a weekly or monthly basis. This report will cover key performance indicators (KPIs) for all your clients' campaigns, including how their rankings have improved, how much organic and referral traffic they're seeing, and whether there are any pain points that need to be addressed. They can either forward these reports to you, so you can go over them with your client base, or they can act on your behalf to discuss those results with your clients.
Troubleshooting and improvements. Occasionally, even the best-directed and best-executed SEO campaigns can go off the rails. A keyword may be harder to rank for than the agency anticipated. A new competitor may suddenly increase the difficulty of accomplishing a certain goal. Your content may not be landing with your audience the way you originally intended. You might even see a drop in traffic for no identifiable reason. An experienced white label SEO agency will act as your go-to expert in all these situations, helping you troubleshoot the problem and come up with some possible solutions.
You'll also get access to a full suite of SEO services for all your clients, including, but not limited to:
Initial analysis. Every client has to start somewhere. With a white label SEO agency, you can dig into your client's site as it exists today and determine the starting point for your campaign. Where is your client currently ranking? What does their site look like? Do they currently have a full archive of content? Your initial report will outline key areas of strength and weakness, and may make recommendations on how to develop a strategy from scratch.
Keyword research and strategy development. Speaking of strategic development, white label SEO agencies often specialize in providing keyword research and other insights necessary to create a high-level campaign. They may, for example, make recommendations for which keywords and phrases to target, or outline how to balance individual strategies like content creation and link building.
Onsite optimization. Most white label SEO agencies will either make recommendations or make direct changes to your client's site to increase its authority and relevance. For example, they may recommend optimizing the site for mobile devices to comply with Google's latest standards, or give a suggestion for how to outline, name, and develop content for their internal pages. Onsite optimization requires some degree of ongoing attention, but for the most part, it's a one-time setup.
Onsite content creation. From there, your white label SEO agency can help you develop onsite content for your client. Onsite content is important to establish authority for the client's primary domain, provide content that can optimize the site for target keywords, and serve as a destination for future inbound links. These posts need to be of the highest quality, or they won't be able to secure conversions, attract inbound links and traffic, or support a long-term SEO strategy.
Offsite content creation and link building. Link building is a vital component of SEO, since links are the most significant way Google evaluates the trustworthiness, or authority, of a site. However, there are many link schemes out there that could end up jeopardizing the integrity of your clients' sites. A white label SEO agency worth its salt will provide you with high-quality offsite content, which you can use to improve your brand reputation and secure inbound links at the same time.
Your success as an agency partnership will depend on your ability to master the relationships between client management, high-level strategy, and ground-level strategic execution.
The Flexible White Label SEO Process
White label SEO agencies typically offer some degree of flexibility for their clients. Some marketing agencies want to be as hands-off as possible, allowing the white label SEO agency to do execute the strategy from start to finish. Others prefer a give-and-take, involving themselves in some parts of the strategy's execution, such as directing keyword research or providing feedback before forwarding articles to a client for review.
There isn't a right or wrong approach here; marketing agencies can take on as big or as minimal a role as they'd like. What's truly important is that you have a conversation with your white label agency to iron out the details, including your goals and priorities.
Consider:
Onboarding and strategy. First, you'll need to think about how you want to find and onboard new clients. Do you want to use the SEO agency's marketing materials? Do you want to use their salespeople? When you land a new sale, do you want your SEO agency account manager to help you onboard the new client? How will you determine the best strategy and course of action for your new clients?
Execution and reporting. Next, you'll need to think about how your agencies will handle execution and reporting. How are you going to verify when the work is done? How will you set deadlines? How often do you expect to receive reports on your progress? What are your defined standards for success?
Ongoing management and development. What changes do you plan on making over time? Is your goal to upsell your existing clients on higher-authority and wider-reaching strategies? Is it to attract as many clients as possible? How invested are you going to be in learning about the latest SEO strategies and opportunities for development as Google's algorithm continues to change?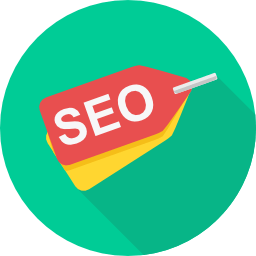 White Label SEO | Agency SEO | Reseller SEO
Key Strategies for White Label SEO Success
---
Let's say you're a marketing agency thinking about white label SEO. What strategies and considerations have the highest likelihood of making you successful?
Work with the right partner. This is your most important key for success. There are many white label SEO agencies out there. Not all of them are experienced or authoritative, and not all of them are going to have the same values as you do with regard to strategic development or client management. You'll want to search for an agency capable of handling all you can throw at them, but also one that aligns with your brand's core values, and is willing to make sacrifices for the success of your clients.
Learn a bit of SEO yourself. Though your white label SEO agency will be doing most of the hard work for your clients' campaigns, it's a good idea to learn at least a bit of SEO yourself, educating yourself on the basics of link building, content creation, and how Google's ranking algorithm works. That way, you'll be more involved in your clients' ongoing strategizing, you'll be able to contribute more to the execution process, and you'll be able to articulate your approach better to clients and prospects.
Adapt to your clients' needs. No two clients are going to have the same goals and needs. Part of your success depends upon your ability to adapt your approach based on those client goals and needs. For example, some clients will care more about immediate results, while others will prefer a higher ceiling for long-term development. Some will want to be as hands-off as possible while others will want to be involved with the process.
If you're a marketing or advertising agency interested in providing SEO services to your clients, but you don't have access to the right resources to make your campaigns successful, white label SEO may be right for you. Contact SEO.co to learn more about how our expert strategists, content creators, and salespeople can help you land more clients and keep them happier. We'll work with you to develop all the branded assets you need to close your initial sales, and grant you access to our full team of expert marketers—all under your brand's name and identity.