White Label SEO
---
White Label SEO Packages Your Clients Can Trust
Our full-service white label SEO services perform all the operational back-office work, so you can focus on the critical growth initiatives of your SEO agency.
We handle the keyword research, content creation, client management and backlink placements, giving your SEO clients, the results they expect.
Since 2010, we have serviced thousands of SEO and digital marketing agencies with our white label SEO services.
Let us help your clients become your next SEO success story.
Get started selling SEO services to your clients today!
SEO for Discerning Digital Agencies
---
We provide the highest quality
wholesale SEO. Period.
What is White Label SEO?
Should You Consider Outsourcing Your Client Workflow to an SEO Partner?
---
White label SEO (a.k.a. reselling SEO) is a outsourced approach to managing your clients' campaigns.
Instead of having to hire a team of in-house SEO managers, you source the right SEO company for providing SEO services to your clients.
In this way, you are able to continue to provide high-touch, quality SEO services through your existing brand and SEO company without needing to do any of the operational work of servicing each SEO client campaign.
---
The best white label SEO services provide you with all the experience, support and reporting of an in-house team, but without the risk of hiring and managing in-house personnel.
In addition, the right SEO partner you will provide you enough of a price break so you can continue to maintain high-margins (40% to %50%) and good overall profitability in your business.
---

SEO Packages
We offer various SEO packages, ensuring optimal returns for your clients. This includes on-site optimization, SEO copywriting, guest posting, outreach link building and local SEO services. All engagements include active monthly progress reports available for re-branding.
SEO Audits
Our complete SEO audit service includes an unbranded report that includes actionable insights into your clients' on and off-site SEO deficits and steps you can take to improve. Or, engage our dev team to make the improvements all hands-off for you and your team.
Backlink Audits
Quality private label backlink audits help determine spammy links that may be hurting rankings for your client websites. After determining the culprits, we can work with you and your clients to remove, disavow and file reconsideration requests.
Competitive Analysis
Understanding how your client stacks against competitors is critical. Our competitor analysis reports will provide direct insights into areas where your clients can improve and scale their efforts. Let our team do the research and provide the insight and recommendations.
Keyword Research
Initial and ongoing keyword research is vital for healthy keyword targeting and growth for new and old sites alike. Keyword research includes private labeled content gap analysis and paid keyword conversion analysis, allowing your clients to see their deficits and what content they might need to get up to speed with competitors.
Content Production
Our in-house, US-only content production team has been with us for years and has experience across some of the most complex industries with Fortune 500 clients. Your clients' SEO blog writing campaigns will be in good hands, whether you need technical SEO for on-site or off-site content.
On-Site Fixes
With the help of our development and design teams, we will work with your client as an extension of your team to resolve things like mixed content, SSL, site speed, 3XX redirects, 404 errors and other issues pulled from your SEO audit.
PPC Audits
Our unbranded and free pay per click (PPC) audit service will illuminate low-hanging fruit in your clients' GoogleTM Ads' campaigns that may be muting their potential for fully-maximized ROI in the PPC spend.
Link Building
Our link building services, blogger outreach and link building outreach services for SEO are second to none. We acquire the highest quality backlinks from some of the web's most trusted websites. We write the content, perform the outreach and report back on the links & citations. Your client gets great links under your brand name. 
SEO/PPC Reporting
Our monthly white labeled SEO reports include: rank tracking, KPI benchmarking, GoogleTM Analytics optimization, PPC performance & backlink acquisition details all through our custom dashboard via your password.
---
"We have been working with SEO.co for the past couple years and we are thrilled with the output and turnaround. We gained TRUE competitive advantage in the industry. Communication has been excellent. World class at what they do!"

---
Michael Ferrari
CMO, CrownMediaTech
How to Choose Among Thousands of White Label SEO Companies?
We know you have multiple SEO companies to choose from. Solidifying your decision among the myriad of white label SEO services can be time-consuming and difficult. You might be asking yourself:
Is there a team-to-team culture fit?
Do both teams jive on SEO methodologies and best practices?
Does the chosen white label partner have the chops to deliver in my clients' target industries?
How involved will I need to be in the client process?
Will they have the staying power to continue servicing my clients for years to come?
What's included in their offering? (are they just doing SEO, or do them provide SEM PPC management, on-page tuning, off-page backlinks, content writing etc.)
Are there ample examples of past client work?
How high is the quality of your SEO service and what were the results of past campaigns?
How hands-off can I be in managing my client(s) accounts?
Do they have their own proprietary client management dashboard that provides SEO pricing, onboarding, data and other insight?
What are the costs and benefits of the service? What discounts do you receive as a reseller?
If you are intent on selling SEO services, you want more than an order taker. You want a partner.
That's where SEO.co's partner program comes in.
Since 2010, we have serviced some of the most well-known brands online.
We have the SEO expertise and staying power to deliver for you and your clients.
Stop selling SEO on your own and get a trusted partner like SEO.co.
Our resellers are truly partners. Your success is our success.
---

Your Partner in Selling SEO Services
We're not just the best SEO services company, we're you're best SEO partner
We help our partners in sell SEO services under their own brand.
Do you have a client you need to pitch?
Sales copy you need to create?
As a true white label SEO partner, we have a vested interest in your clients' success and we'll be there every step of the way to assist.
Engage us for a free partner discovery call with you and your client, letting us help pitch, while leveraging our expertise. This approach allows you to maintain your brand, but scale you sales as we engage as a contracted, but white labeled member of your internal SEO team!
We will will with you to draft sales copy, perform SEO audits and provide the guidance needed to close more deals and maximize the revenue for your SEO company.
---
Methodologies for Scaling Your Creative Agency
Growth and scale is the dream of every SEO business owner.
In its simplest form, scaling your business requires two things:
The ability to increase your marketing funnel, leads and close more sales to more customers (or sell expanded services to existing customers) and
The ability to increase the operational output of the marketing services you sell without sacrificing the quality of the services rendered (which is easier said than done)
Unfortunately, most digital marketing agencies aren't equipped with the internal systems and processes to execute on both of those initiatives at once.
That's where our white label SEO services come in.
A private label SEO provider allows your business to:
Grow revenue (diversity and recurrence) and profitability without adding to headcount
Focus on tasks that drive growth and sales, not operational CPU
Grow client servicing without an experienced team without sacrificing on quality
Build industry connections that will provide for greater client & agency exposure
Expand your SEO service offerings outside of your current scope of expertise or bandwidth
With our expert, outsourced white hat SEO, you can rest assured your clients will receive the highest quality service for their digital marketing needs for years to come.

---
How does SEO Link Building Process Work?
A Proven Process for White Labeling SEO Services
---
We look for link-worthy content on your website in the form of blog posts, eBooks and infographics.
We source publications that are topically relevant to your client's website and industry.
We work with you to write story ideas to present to the editors of your client's desired top-tier publication choices.
Our U.S.-based writing team produces exceptional written content for the publisher while naturally referencing and citing your client's website with relevant, natural backlinks.
Once the stories are published, with the applicable links, we'll share them with you and you can, in turn, share them with your client.
SEO company pricing discounts: Long-standing agency partners receive pricing discounts from our standard rates for white label link building. Contact us for more info!

---
SEO Features
SEO with a strict focus quality oversight
---
SEO backlinks are in-content (not the author byline).
Quality is our focus. No blog networks, link wheels, or other schemes. We only work with real, quality publications.
Every campaign and every backlink is in its own unique, brand-new, professionally-written, topically-relevant article written specifically for that link.
Relevance matching for disambiguated topical relevance with your SEO client's website.
---
White Label Reporting
Real-time campaign tracking with a real-time  dashboard
---
Custom SEO reporting dashboard portal
Real-time SEO campaign progress tracking
Weekly email & portal updates
Monthly campaign reports and updates
Completed campaign real-time updates
Monthly campaign reports and updates
Direct chat and message access to your SEO project manager via the dashboard
Historical view and SEO report download options available
---
Custom Flexible Deliverables
Fully Managed SEO Campaigns
With our fully-managed SEO service we leverage our internal expertise to manage the end-to-end SEO campaigns of some of the most recognized brands on the web. Starting with audits and keyword research and working through on-site optimizations and link building, we have your clients covered.
A La Carte SEO Service Options
We understand that not every client needs the all-in-one kitchen sink. For some, they may only need a one-off or one-time project that requires a simple fix or alteration to their SEO (search engine optimization). In addition, you can utilize our white label SEO services on an ad-hoc, a la carte basis to test their quality.
On-Demand White Label SEO Reseller Service
Need something quickly expedited for a client deadline? Looking for help in pitching a client to close them against a large competing marketing agency? That's where our true reseller partner program comes into play. SEO partners get access to a host of on-demand SEO services that make them look awesome with new and existing clients alike.
Pricing & Cost Flexibility
Perhaps your client has budget constraints or pricing concerns over your marketing proposal? When this is the case, we can be flexible on budget allocation, reserving more budget for on-site one month and more budget for white label backlinks in subsequent months, depending on what your client needs.
Premium Link Building Services for SEO Agencies
Link building for your clients is time-consuming, but it needs to be done. We are an agency, specializing in search engine optimization for SEO agencies looking to outsource link building services for their clients.
We've successfully executed on client SEO campaigns, building quality backlinks and brand mentions from sites like FastCompany, Inc, Entrepreneur, Mashable, TheNextWeb, Forbes and over 1,500 other top-tier websites.
We have a dedicated outreach team working tirelessly to scour the web for quality publications that would be a good fit our our white label SEO partnership program.
All your client's content is written and edited in-house by expert writers and editors. Our U.S.-only writer team has been hand-picked by our executive staff, ensuring your client's content will be high quality and meet your client's expectations. We're the dependable white label SEO firm you need.
In short, we write amazing SEO content and work to secure placements in some of the top media outlets online. Our reseller partners benefit from our relationships and reach when they are seeking a premium service with pricing that still leaves ample room for margin with their clients.
We offer a full suite of reseller SEO services, including our renowned white-glove and white-hat white label link building service and our fully-managed SEO services. Contact us to learn more about our pricing and process!
What is White Label SEO?
Wholesale SEO is a partnership between two SEO agencies where one acts as the white label SEO provider, performing the back office support and processing of client needs.
The end client never knows the SEO company is performing the heaving lifting for client campaigns, including SEO audits, link building, content production, technical on-site development and even PPC and other paid campaigns.
The partner SEO agency typically receives a discount off the White Label Agency's standard retail rates.
White Label SEO Nomenclature
White label SEO is also commonly referred to as at least one of the following:
wholesale SEO

white label SEO company

reselling SEO

white label SEO resellers

SEO resellers

SEO reseller programs

SEO reseller program

SEO reseller service

private label SEO services

search engine optimization resellers

resell SEO

seoreseller

SEO reseller services

SEO services reseller

white label SEO provider

white label digital marketing

white label provider
What is Link Building for Resellers?
White Label Link Building
is a service between two online marketing agencies wherein another agency might partner with a digital agency with a specialty that is specific to building backlinks. From the client's perspective their links are procured from SEO experts, but in reality the agency is working with a third party, simply outsourcing their link building for efficiency and core competency purposes.
How much do your wholesale services cost?
The cost of our white label SEO services is dependent on the type of service you and your clients might require. Whether we're performing an SEO audit, managing white label link building or producing written content, the costs will vary. However, all of our agency partnerships include a 20% discount to our standard retail rates. Contact us for more information.
What are the benefits of using White Label services?
There are numerous benefits to using a white label digital marketing service. For example, it takes a great deal of tacit knowledge, a large team and the right connections to be able to successfully build links at scale. Outsourcing the work to a third party at a discount can allow smaller agency owners to scale their sales team without truly needing to have all the rest of the client orders processed in-house.
How do you choose an outsourced marketing agency?
When it comes time to choose your white label agency, we suggest looking for those that have 1) been in business a long time with the experience and battle scars to show they know what they're doing, 2) have social proof from other agencies who can showcase they have the ability to delivery, 3) they are extremely reliable and get their campaigns done on time and 4) they work within a reasonable budget. We've been in business for more than a decade. Let us help you get to where you need to be.
Who are your main competitors?
We have hundreds of competing firms in the private label digital marketing space, but our most direct competitors include:
The Hoth
Vendasta
Boostability
SEOReseller
DashClicks
51 Blocks
Linkgraph.io
What's included in the white label service?
Our white label and direct SEO service includes SEO strategy and proposal assistance, the ability to have a direct say in content and backlinks (when possible) and a streamlined white label weekly report of all activities accomplished during the duration of the client's engagement.
What can I expect to make as a White Label Reseller?
Some white label resellers make more than seven figures annually, but what you make is dependent on how well you can resell SEO. As your back office, there is no ceiling to the potential of where you can go. The only bottleneck to growth is the number of clients you are able to bring in. So, get out and start selling!
Your top-line revenue restrictions as an SEO reseller are really only restricted by how much you can sell your SEO consulting services to your clients.
How can you ensure your services meet the differing needs of my clients?
Some of our SEO clients are shooting for lead generation, while others are looking to secure ecommerce sales.
Whatever the differing needs of your clients, our white label services have you covered.
We have worked as providers of white label SEO services with clients in every conceivable sector in online marketing from consumer to industrial and SaaS (software-as-a-service).
Whatever your varying and different client goals and objectives are, we have the digital marketing solutions to fit their needs to ensure you're over delivering on your promises.
As your outsourced agency, we'll handle the client campaigns on your behalf, taking the vast majority of the work and headache off your plate.
What can I expect by way of client deliverables for my client campaigns?
We provide white label SEO reports as well as access to our direct client dashboard at go.seo.co.
Your white label SEO dashboard is updated at least weekly, or whenever new deliverables are available to share.
How do you manage white label SEO vs. white label PPC?
We have separate teams for managing paid and organic campaigns.
Because white label SEO and white label PPC are two very separate and distinct disciplines, we have separate teams that work with our white label partners.
If you ultimately choose to work with one or both, you will be provided with a white label project manager who can help assist you with your client campaigns.
Engage Our White Label Digital Marketing Services Today!
---
[]
keyboard_arrow_leftPrevious
Nextkeyboard_arrow_right
Clients Trust Our SEO Skills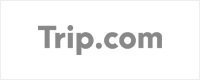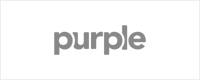 Our Client Work Has Been Featured In