Expert organic digital strategists, at your service
Scale your content, links & SEO
---
For over a decade, SEO.co has provided expert content marketing and link building services to Fortune 500 companies, venture-backed startups and local businesses. As a team, we remain razor focused on creating content that drives organic results online.
---
Our team includes digital strategists, writers, financiers and experienced marketing professionals who not only understand the ins-and-outs of your business but who possess the skills to scale your company's exposure in online search through content marketing and link building.
---
Based in Seattle, Washington SEO.co is dedicated to creating the highest quality content for both on-site users and off-site link acquisition for nearly any budget. Not to toot our own horn, but here are a few reasons why we rock!
---
Quality, curated publisher outreach & placements.
Expert U.S.-based writing team.
Fortune 500 results & clients, small business touch.
Content & link building scale for nearly any budget.

Clients Trust Our Digital Marketing Prowess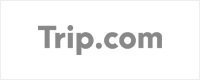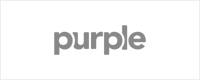 Why Our Clients Love Us!
Only quality content from a professional U.S.-based writing team
Outreach and placement with a focus on both niche-specific relevance and high (50-90) Domain Authority (DA)
We don't require any long-term commitments or campaign minimums
We run a transparent process from publisher outreach to order completion
We provide strategic content planning, avoiding a cookie-cutter approach
Weekly & monthly client outreach & link reporting with a focus on deadlines
No Private Blog Networks (PBNs), link farms, link exchanging or other blackhat tactics
We've serviced thousands of client engagements, hundreds of white label agency partners and dozens of Fortune 1000 companies
Client confidentiality and customer discretion are our top priority
Inclusive teamwork approach between our team and our clients--you're not a customer, you're a partner
A quality team with decades of combined industry expertise
---
Real Growth
For over a decade SEO.co has been facilitating online marketing growth for Fortune 500 and small businesses alike

About SEO.co
As the digital marketing industry's best SEO agency, we take a content-marketing approach to link building & media brand mentions, acquiring links for our clients through content publication on high-authority publications, focusing on quality and relevance. We can do this because we have relationships with hundreds of publishers, editors, journalists, and other members of the media, and have full-time staff constantly dedicated to building more relationships.
First, we work with our clients to identify content that deserves more visibility. If you don't have "linkable" content already, then we'll create it for you. Next, we develop stories related to your content that our publishers would love to publish. Within that content, we include reference links to your content. We pitch these stories to the media using our established relationships. The publisher gets awesome content for their audience, and our clients get great, contextual links from real, quality publishers; a win-win.
---
What makes us different?
We know you have choices when it comes to content marketing firms.
There are several distinct differences between us and the other guys:
Quality. Good branding and conversion rates start with high-quality content. We wouldn't be able to get exposure for our clients on publisher websites such as Mashable, VentureBeat, Huffington Post, Business Insider, National Geographic, and thousands more without being able to deliver top-notch quality content.
Timeliness. We proactively report weekly to our clients with status updates, and record all progress real-time in a shared document. We work tirelessly to keep your campaign moving forward at a healthy pace.
Control. We allow our clients to choose the publishers on which their content will appear, and then approve that content before we pitch it to the publications.
Transparency. We communicate everything to our clients, share real-time progress reports, and proactively report to our clients with weekly status updates.
---
Who uses our services?
We work with entrepreneurs, startups, and large businesses. We also work with marketing agencies who need our help with link building for their own clients. Here's who our typical client is:
Marketing managers who want media coverage for their brand
SEO departments who want help with link building
Marketing managers who want help developing and executing a content marketing strategy
Marketing agencies looking for a white-label SEO link building solution for their clients
Businesses who want someone else to manage their social media marketing campaign for them
---
---
---
Quality, long-lasting links become natural when you focus on creating high quality content.
---
History
A brief historical outline of SEO.co
---
2010

Company Founding

Jayson DeMers founds AudienceBloom in Seattle, Washington. Performing online marketing services to local businesses in the Pacific Northwest.

2012

Services Expand

AudienceBloom expands services nationwide and refocuses on content marketing and

link building services

for companies small and large.

2015

Customer Milestone

AudienceBloom celebrates its servicing of 1,000 customers on a national scale.

2018

Outside Investment

AudienceBloom reorganizes and takes on outside investment, refocuses on company growth and expanded services.

2019

AudienceBloom transitions to SEO.co

As part of the AudienceBloom acquisition, the company redirects the current site and traffic to SEO.co, a new global brand.

2022

Company partners & launches ancillary sites & services

Company expands service offerings with the launch of DEV.co, Website.Design, PPC.co, Link.Build &

Marketer.co

.